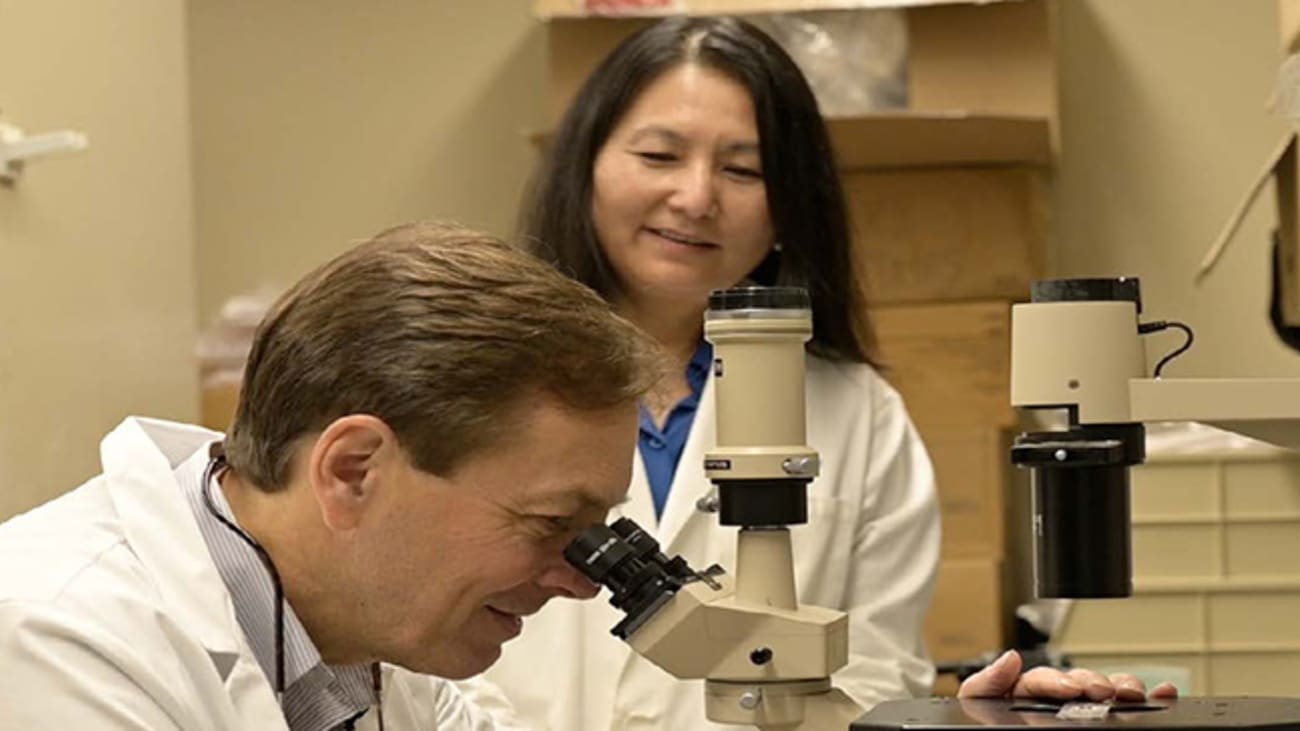 After a very promising first year of a clinical trial to study a therapeutic mesenchymal stem cell (MSC) infusion for treatment of type 1 diabetes, Hongjun Wang, Ph.D., a professor of surgery at MUSC and the co-scientific director of the islet processing and stem cell therapy programs for the MUSC Center for Cellular Therapy, received full NIH renewal of the initial, contingent grant, with an additional $3.2 million awarded for four more years. Wang, her clinical coinvestigator Charlie Strange, M.D., and their teams have built a fully funded collaboration that allows them to study 50 patients with newly diagnosed type 1 diabetes.
While MSC therapy has been examined in mouse models and can frequently cure diabetes in mice, this is the first reported U.S. human clinical trial that uses MSCs for treatment of type 1 diabetes. The treatment involves a one-time IV infusion of MSCs — rare stem cells that can regulate immune function and that may protect and restore pancreatic function.
Wang attributed the trial's early success to the collaboration between basic and clinical research. "My lab is very unique," she said. "We are able to do basic science research to understand the mechanism, and then we have the opportunity to translate that into clinical trials."
Additionally, the successful renewal of the trial funding required a full team effort. "Clinical trials are really teamwork," Wang said. "They involve everybody from the clinical trial management team to the laboratory staff to the clinical investigators and the staff at the Center for Cellular Therapy, the clinical facility that produces the cells for each treatment."
Wang's hope is that the treatment will not only stop the immune attack of the pancreas that occurs with diabetes but also prevent cell death and help to regenerate pancreatic cells. With these goals in mind, it is essential to intervene early after diagnosis to give the organ the best chance for healing, so the study is recruiting type 1 diabetes patients within three months of diagnosis.
Learn more or refer a patient at stemcelldiabetes.com, or contact study coordinator Meghan Blalock at 843-792-2813 or schneidm@musc.edu.
Progressnotes Winter 2022